genus: CETONIA (Fabricius,1775)
subgenus: Eucetonia Schoch, 1894
species: roelofsi (Harold, 1880)
origin: Japan
wild imago size: 15-18 mm
note: I raised only one captive generation. Species apparently needs temperature diapausis for successful reproduction.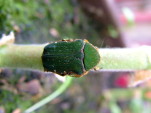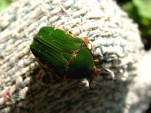 genus: GLYCYPHANA Burmeister, 1842
subgenus: Euglycyphana Mikšič, 1968
species: vernalis (Wallace, 1867)
origin: Philippines, Mindanao isl., Mt. Malambo
wild imago size: 18-20 mm
note: Species seems to be easy to reproduce in breeding with no special demands.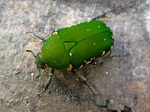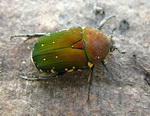 genus: GAMETIS Burmeister 1842
species: forticula Janson 1881
subspecies: yonakuniana Nomura 1959
origin: Japan, Yonaguni Island, coll.6/2010
wild imago size: around 15 mm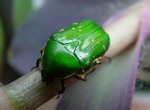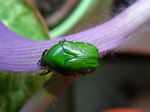 Gametis forticula yonakuniana

1st page 2nd page
/