genus: PTYCHODESTHES Kraatz 1883
species: bicostata Schaum 1848
wild habitat: tropical forest of equatorial Africa
origin: Uganda, Budongo forest, 11/2006 leg. Malec Petr
wild imago size: 25 mm
breeding difficulty: very difficult, very short imago lifespan, long pupal diapausis

genus: SCYTHROPESTHES Kraatz 1880
species: bicolor (Burmeister, 1842)
wild habitat: localized species, fragmented into a number of isolated forest populations within southern Africa
origin: South Africa, KwaZulu Natal
wild imago size: 21-23 mm
breeding difficulty: Species is known from breeding to undergo a very long prepupal dormancy lasting over six months. During this stage most of the prepupae usually die.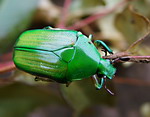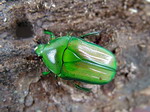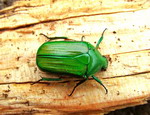 Ptychodesthes bicostata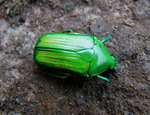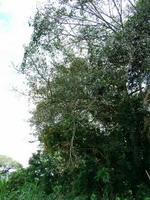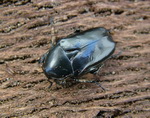 > Ptychodesthes bicostata >> wild habitat of P.bicostata >>> Scythropesthes bicolor