Malawi 2000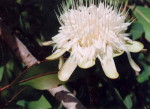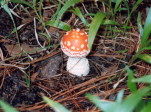 Photos : 10. Blossoms of Protea flowers were often visited by cetonids of genera Cyprolais, Stephanorrhina, Pseudoclinteria and many others.
11. While stalks of Vernonias were occupied by Neptunides polychromus
12. These red mushrooms are not good to eat even here in Czech Rep.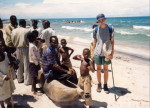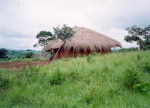 Photos : 13. Lake Malawi, formerly called Nyasa, one of the biggest in the Rift Valley
14. Nice group photo with fishermen
15. Houses are simply built, but practical.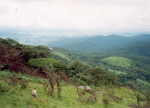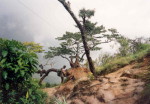 Photos : 16. A statue of czech-malawian friendship! :-)
17. Beautiful Brachystegia woodlands around Ntchisi
18. ...and unique sceneries on Mt.Mulanje - famous trekking destination


THE END

1st page 2nd page