Malawi 2000

My first trip to Africa was in march/april 2000. While putting photos on this site itīs almost 5 years ago, so my memories about this central african country are hazy. What I just remember that I was robbed straight away first day at the main bus station in Lilongwe. The rest of the trip was very pleasant and we saw many interesting places and met plenty of beautiful creatures. I`ve also seen plenty cetoniinae beetles, however had no good camera to snap them.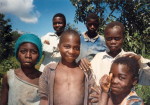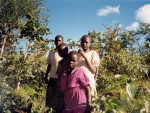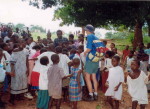 Photos : 1. Malawian boys &
2. malawian girls...
3. School lesson was broken up by an appereance of white people called "mazungu"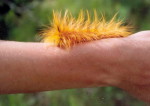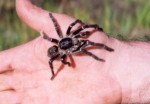 Photos : 4. These hairy caterpillars usually cause unpleasant reactions to Your skin
5. Some kind of spider... apparently Pterinochilus sp.
6. My camera didn`t manage macro regime and also zooming wasn`t enough to get better hippo than this.





Photos : 7. Travelling by local buses itīs fantastic experience itself. Recently the local transport in Malawi is getting more organized.
8. Gang of migrating hungry larvae!
9. Finding good shopping places is far not a problem even in poor countries like Malawi. Bakili Muluzi, malawian ex-president is by now (2006) living in London.



1st page 2nd page