genus: CHEIROLASIA Westwood 1843
species: burkei Westwood 1843
origin: population a: unknown, b: Zambia (Kasanka;Kabulamwanda;Zambia 2/05, leg. Petr Malec)
wild imago size: 24-35 mm
sexual dimorphism: last tarsal segment of male´s fore legs is yellow hairy and remarkably elongated
note: Before pupating it is necessary to decrease the moisture and add some sand part, in cocoon stage it usually takes 2-3 months, however sometimes (if conditions are too dry) you must help adults to get out of their cells. Whole life cycle takes to 7 months.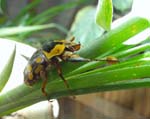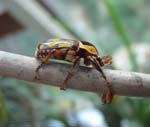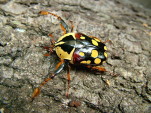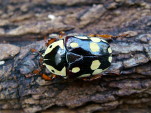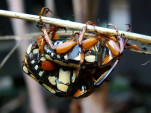 Cheirolasia burkei (population a)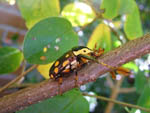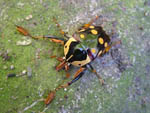 Cheirolasia burkei (population b)